"When mowing the lawn there are things that can go wrong ….."
Nothing Arbitary about The Ary of the Garden Apothecary! #2
So continuing along with part 2 – the previous post [Part #1] –  dealt with the 'Why's' of gardening, composting and growing your own food for the table, this episode will just look at some of the finishing touches in my preparations for the growing season of 2020. Images below taken today as Storm Dennis rained down upon my head which is why everything is just so wet!
The Final Countdown Growing Season Preparations
1] Ensure my gardening season layout is planned…
16th February 2020
The above image is a selection of the normal approach to our vegetable gardening, a mixture of containers and medium sized raised beds. Below is the vegetable growing side of the garden including the space at the back of the garden near the blue two seater that needs to be worked in properly to the gardening routine for this year. The first three images of the garden are where we enjoy the longest sun periods of each day, whilst the fourth is a partially shaded area that will need careful thinking and planning.
Above the newer partially shaded growing area – when we first moved here in 2016, this stretch also enjoyed good quality sun for most of each summer day. The neighbour's tree has seriously hindered that.
This year however, l have decided to make some huge changes with the layout of the vegetable growing garden … usually we would grow from a few small raised beds and the predominance of our containers would be pots …. however in recent times l have opted against this notion and chosen to go with more raised beds – small and mediums and the larger pots only including the new sustainable fabric pots.

Whilst there are many reasons for this change of garden style such as convenience and smoother efficiency one additional reason is due to the positioning of our neighbour's beech tree. It stands at a height of 60 feet and ideally, l need to talk to them with a view of having it reduced by a balanced third all the way around. It's something that l am willing to contribute financially to – but also it could result in a conflict with them that l don't really want if they don't wish to cut it – so l must approach this subject carefully and not like the normal bull in a China shop way as in factual and blunt in comparison to sweet and diplomatic.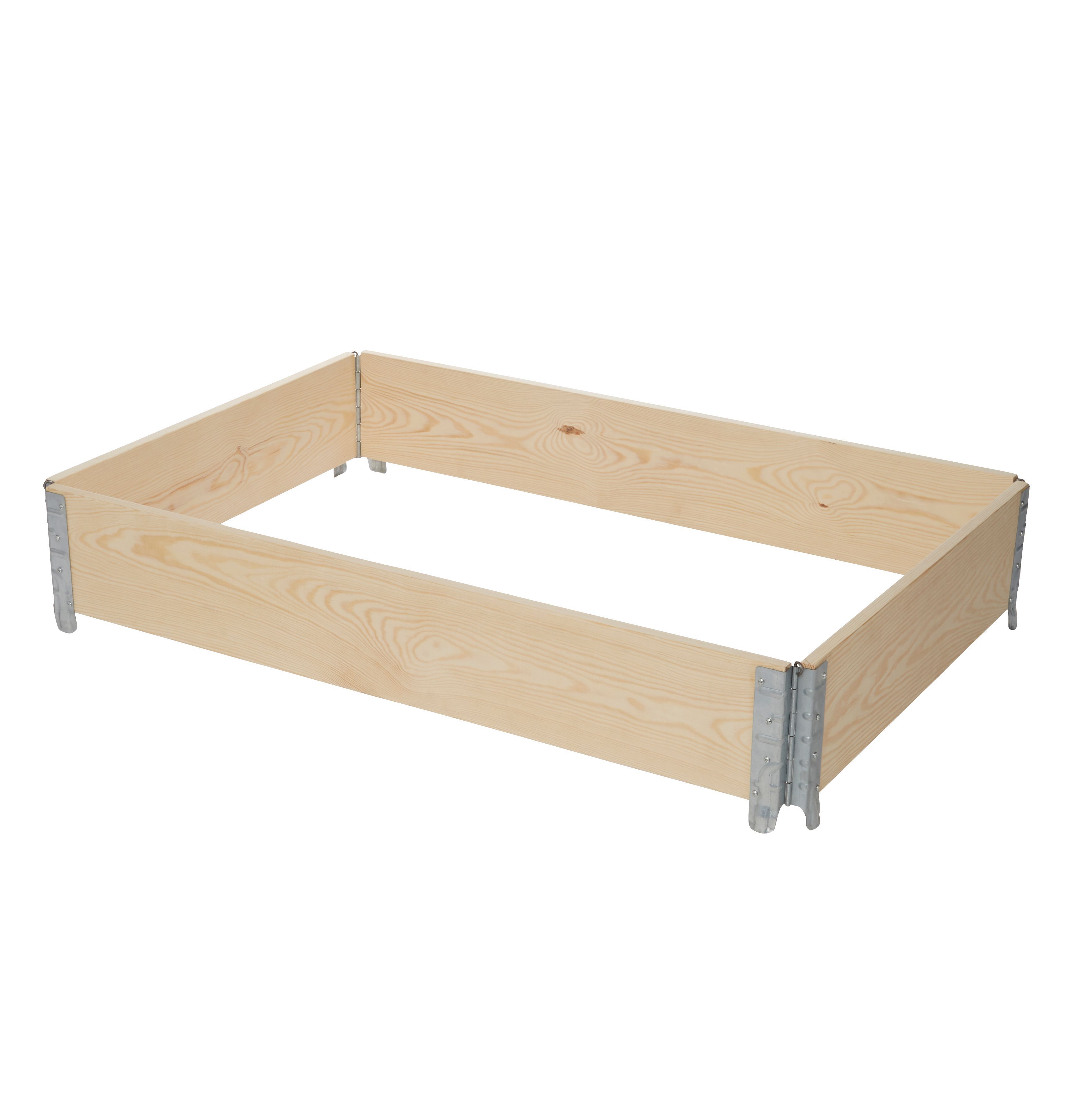 The new 31x31x9″ Raised Beds by Verve

The raised beds in flatpack mode.

Our other larger beds, are the same style, but not by Verve.
The front of the garden directly behind the house is the sunniest, including the patio and leading away towards the back of the property the back garden does enjoy some sun but not for long valuable durations.  A lot of the bigger pots will be in the partially shaded area and the new sustainable fabric pots will be on the patio. Once Dennis is finished with us, l will start to position the new garden growing layout for 2020. 
However this year, l aim to have four main growing areas:
1] The main vegetable growing raised bed area'
2] In front of the conservatory
3] The patio
4] The conservatory
The greenhouse will only be used for the growing of Chilli peppers and Sweet peppers.
2] Ensuring that all growing mediums, compost and seeds are in tip top shape …



Well this is a constant for me – l know the compost is 100% reliable for this season, it has been worked, turned and forked weekly for the last two months and is already yielding a good quality content which is in use.
The raised beds which are already established have had their soils attended to  and are ready, and the new raised beds will be laid and made up this week in readiness for March/April sowings.
The containers that l normally would use will have their soils transferred with fresh compost to the new 31×31″ raised beds and new soils and compost will be added to the containers being kept to maximise health and ensure crop growth potential.
I also have all the preparations in place to ensure that continued fertilisation support is available to my growing area – l will be utilising mulch's where necessary to protect the soils, maintain water tables as well as using the weed teas to add additional nutritional boosts to both soils and crops.
I have an additional area where l am growing 'green manure' for soil improvements.
3] Making sure that all my garden equipment is ready and maintained …

My old chipper Mac Allister lsb2505k 2500w was replaced with a new larger and more robust chipper the Bosch AXT Shredder as this will cope more smoothly and efficiently with the branches we have on a regular basis given to us to chip down for mulch.
My hand tools are always being cleaned but in the main, l tend to only really use a hand fork and trowel – although l have recently bought two new pairs of quality garden clippers as my old pairs had worn down and become damaged.  I have bought a few necessities for this season that will help with convenience and make the whole seedling process much easier to manage.
I have two of these units that will stand side by side in the greenhouse and which this means l can now stack my modular seedlings upwards instead of lengthways. My new plan is to now remove the long Aluminium table and replace it with the shorter table and literally only keep a small amount of actual growing crop in here. You can see clearly that even with the 'protective inner roof frame' the storm outside is still able to make the floor very damp.
Two of my new Water Butts arrived the other day and are … mm, slightly bigger than l was expecting – so these will have to be really looked at and decided where they are going to be located….ooops, me thinketh the sellers of these need to redefine their use of the word smallest size!
Butt hey, excuse the pun – where there is a will there is a way and l will get this sorted to the garden's advantage.
I keep all cardboard now, strip off all sellotapes and packing tapes and either use as protection covers or after left out in the rains, break them down into smaller pieces and add into the compost heap. I am very specifically looking very closely at recycling as much as l can.
I have just ordered a load of inch by inch wood and 20 guage chicken wire for my new raised bed protective covers which l will be attempting to construct next week sometime … l say attempt because usually it is Suze that does these things … l am .., mm clumsy!
4] Drafting out all my plans for the early season and baby stepping all the tasks down…

This close to the season commencing and the initial seed sowings literally just around the corner is the time when l sit down and finally decide what l will be growing. In the next episode l'll intoduce you to a new 'monthly planning rota' in comparison to my usual seasonal vegetable planner. It's a new system l am keen to start this season as l am just learning it myself.
I have many seeds which l shall discuss and their plantings in greater length as the season actually starts and l start to plant out.
But l also use this time to ensure that l am not holding any old seeds [l tend to keep seeds for only 2 seasons and then offload them – last years surplus went to a community vegetable group] and ensure that all the new seeds are in order for planting by month, so l have them at easier access.
This week all the planting modules are to be thoroughly cleaned in preparation for the compost to be added to them. I wash them all in a diluted mix of 1 part vinegar to 7 parts water.
I have thankfully gotten past the stage of buying all types of seeds because the package looked pretty and purely opted only for growing things we need and eat a lot of normally.
This close to the season, it's hardly surprising to learn of how many gardeners are always so impatient to start growing, but you have to bide your time and look at your garden and try to where possible recognise any flaws and faults that could result in a flop somewhere further down the line. So the time to set your goals is during the quiet time for sure but to never truly set anything in concrete as anything can change in the blink of an eye or a sudden unexpected rain drop …
Anyway, that's enough for the time being, catch you in the next episode…
Always remember – you are never too small to make a difference!
Plus it's never too late to start today!